Image

Is the Guggenheim School right for you?
Highly qualified undergraduates with a commitment to research are encouraged to apply to our master's program. Rated in 2022 by US News & World Reports as the #4 aerospace engineering graduate program in the country, the Guggenheim School offers a faculty with diverse and deep-rooted expertise in all areas of the discipline.
Each of our 40+ professors is involved in research that is defining the next chapter of aerospace engineering. Students who join the Aerospace Engineering school at Georgia Tech should prepare for total immersion in the ongoing research. Every year, AE research teams are working with industry, military, and academic partners on a broad range of problems. We expect our students to dive into a rigorous combination of coursework (33 credit hours) and research that contributes to the discipline.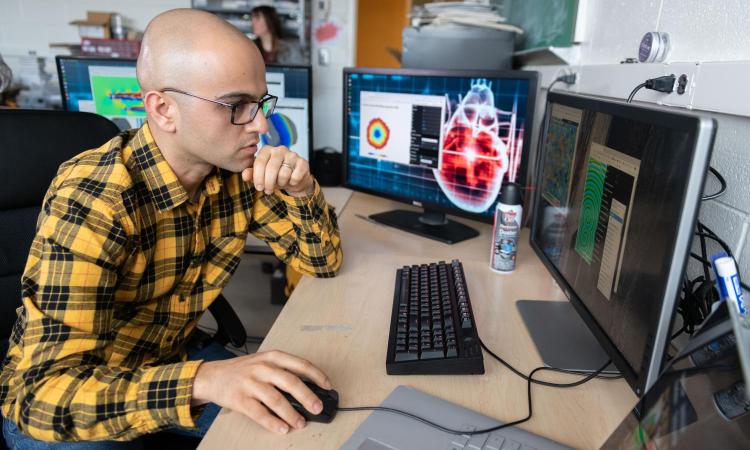 MSAE Distance Learning  offers a masters in science in aerospace engineering without residency at the Atlanta campus.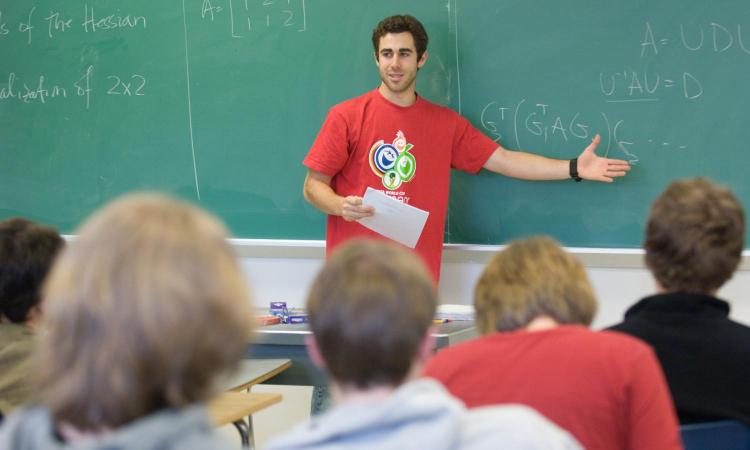 Financial support for graduate studies through graduate research assistantships (GRA) or graduate teaching assistantships (GTA). 
The School's research efforts are organized around eight multidisciplinary research areas.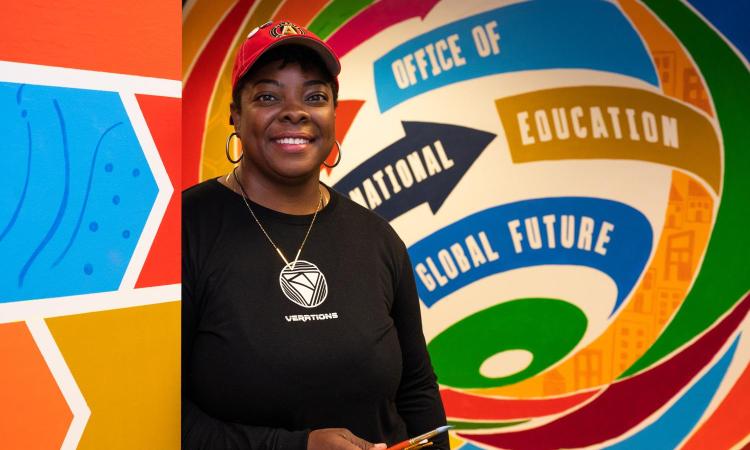 If you are coming to our campus from another country, we welcome you. You will not be alone.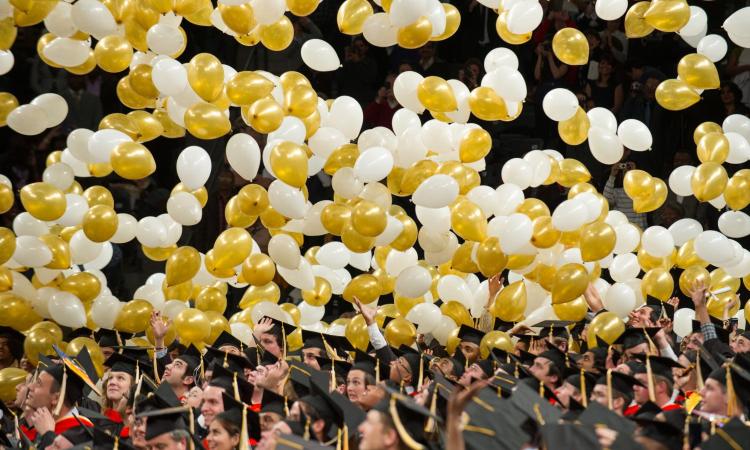 Learn about what our recent graduates plan to do after they graduate and how Georgia Tech prepared them for their next adventure. 
The MSAE program includes 33 credit-hours of on-campus coursework and research. Students may choose to earn an MSAE that includes a Master's Thesis or one that is designated Non-Thesis. High-achieving undergraduates who are considering applying to this program should review the AE Graduate Handbook for a complete description of MSAE degree requirements.
Requirements for Non-Thesis Master's Degrees
The Non-Thesis master's degree option requires students to earn 30 credit-hours from classwork, and three (3) credit-hours from the pursuit of a specialty research problem, to be determined with the academic advisor. At least 12 credit-hours must be from courses offered by the School of Aerospace Engineering. Distance Learning Program students are required to take the Non-Thesis option.
Requirements for the Thesis Master's Degree
The Thesis master's degree option requires students take 24 credit-hours of classwork and nine (9) credit-hours of research. MS thesis students may take no more than nine (9) credit-hours of non-AE classes. Students enrolled in this option should familiarize themselves with the thesis proposal and defense requirements that are outlined here. This option is not available to distance learning program students.
MSAE Distance Learning Program (DLP)
The Distance Learning MSAE program at Georgia Tech offers you the opportunity to earn a masters in science in aerospace engineering without taking up residency at our Atlanta campus.
The program is popular with working professionals - and employers - because students can use streaming video and electronic communication platforms to pursue a tailor-made graduate program from just about any location. Application to the DLP is identical to the traditional MSAE program.
Interdisciplinary Master's Degrees
Master of Science in Computational Science & Engineering
The MSCSE program is an interdisciplinary program offered by the colleges of Computing, Engineering, and Sciences. Students develop knowledge, skills, and practices associated with the study of computer-based models of natural phenomena and engineered systems. Students will be required to obtain a breadth of knowledge across a set of core areas in the CSE discipline, depth of knowledge in a specific computational specialization (e.g., numerical computing), and knowledge to apply computational techniques in a domain of application.
Master of Science in Robotics
The Master of Science in Robotics program is a 36 credit-hour, cohort-based program designed to produce industry-ready engineers and scientists with the theoretical knowledge and practical skills needed to meet the challenges of rapidly growing interdisciplinary technologies in professional careers related to designing and developing robotics and automation solutions.
Master's Degree in Bioengineering
The BioE Master's degree requires 21 hours of coursework comprised of a mixture of bioscience, mathematics, bioengineering, traditional engineering and elective classes and successful completion of a Master's Thesis. Some of Georgia Tech schools offer a non-thesis Master's, though most participants are enrolled via Georgia Tech's Bachelor's/Master's program.
Blank Space (medium)
(text and background only visible when logged in)