Image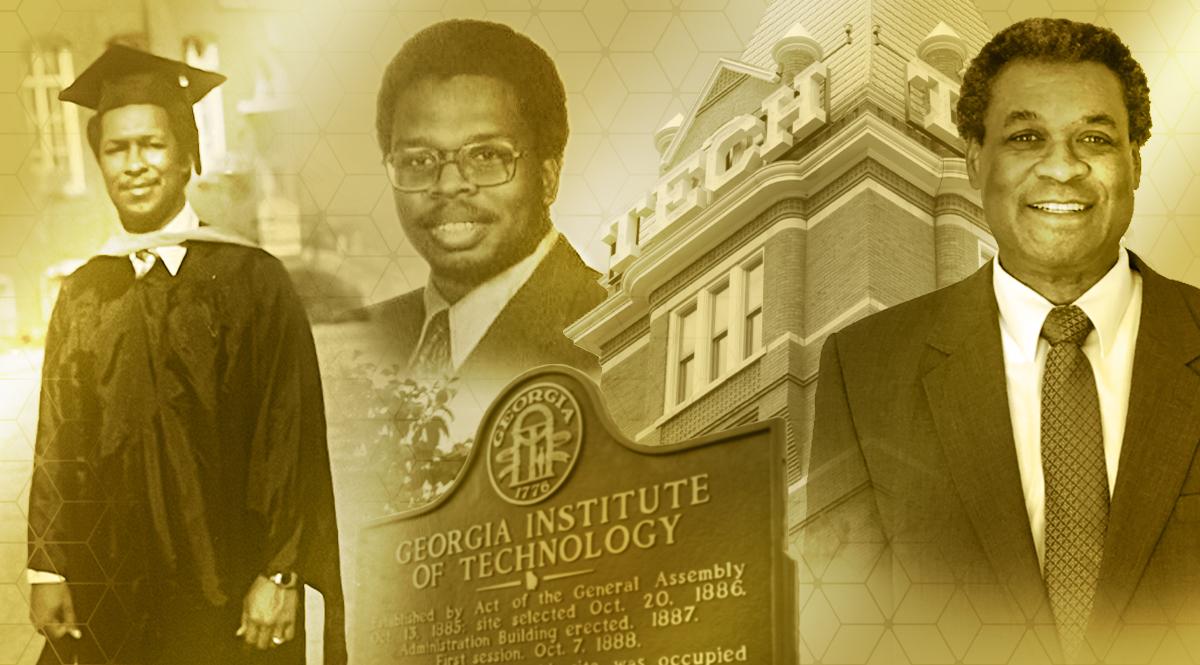 Highlighting Black Firsts in AE, Part 1
Three aerospace engineers quietly made history at Georgia Tech and set the standard for Black students in the AE School. The Daniel Guggenheim School of Aerospace Engineering (AE) is proud to share the history of the first Black graduates, Berman J. Watts Jr. (BSAE 1973), Archie M. Stanley (MSAE, 1979), and Bryan Fortson (Ph.D. AE 1991).
AE provides new avenues for students to feel connected and voice their concerns. For example, the Mentors in Residence Program allows students to talk one-on-one with alumni and industry experts. In addition, student organizations like AeroAfroAstro and the Georgia Tech Society of Black Engineers provide a place for Black students to connect and build a strong community.
"AE is committed to diversity and inclusivity. We aim to create an environment where students, faculty, and staff can thrive," said Mark Costello, William R.T. Oakes Professor and School Chair. In 2020, AE developed a Diversity Equity and Inclusion Council consisting of faculty, staff, and students to address the needs of the AE community.
The Intellectual Pioneer Breaks the Glass Ceiling
Berman "BJ" Watts Jr. earned his Bachelor of Science in Aerospace Engineering in 1973, becoming the first Black person to earn a degree from the School. His graduation came eight years after Georgia Tech integrated without a court order, and the same year, Maynard Jackson became Atlanta's first African American mayor.
Watts graduated from Atlanta's Luther Judson Price High School in 1968. His yearbook's senior superlatives listed him as Most Intellectual. Watts was also a member of the Junior Engineering Technical Society. While AE could not reach Mr. Watts, perhaps his father's work at the Federal Aviation Administration sparked his interest in aerospace engineering. Watts later went on to work in the U.S. Army, where his name appears on a report titled Light Helicopter Family Trade-Off Analysis out of Fort Monroe, Virginia.
Image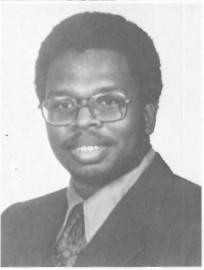 Berman J. Watts Jr. (BSAE, 1973), Blueprint, 1973
Blank Space (small)
(text and background only visible when logged in)
From Washing Airplanes to Lockheed Executive
Six years after Watts' graduation, Archie M. Stanley became the first Black person to earn an aerospace engineering master's degree at Georgia Tech. Stanley grew up in Atlanta, minutes from Georgia Tech, but his path was not a traditional one. Like so many Tech students, it required tenacity and hard work.
"My mother and father were my heroes," he said. "They raised nine children and motivated me to do my best work while instilling a good work ethic. My father worked at the U.S. Post Office and as a mechanic."
Stanley always was interested in how things worked and spent his free time reading his father's mechanics books. Good at math and science, he graduated from Washington High School and headed to Morehouse College. He worked at a restaurant while attending school and passed Georgia Tech every night after he got off the bus and headed home. He never imagined that one day he'd be a student.
 "At 18, I wasn't focused on school. I was interested in three things: getting a new car, nice clothes, and chasing young ladies." Finally, he found the right lady, and they married. With new family responsibilities, he dropped out of Morehouse, hoping to land a better-paying job.
His mother told him that since he had dropped out, he was responsible for paying for his tuition. So, he headed to Hoke Smith Technical Institute (now Atlanta Technical College), where he studied mechanical technology. Little did he know that this experience would help prepare him for Georgia Tech.
Image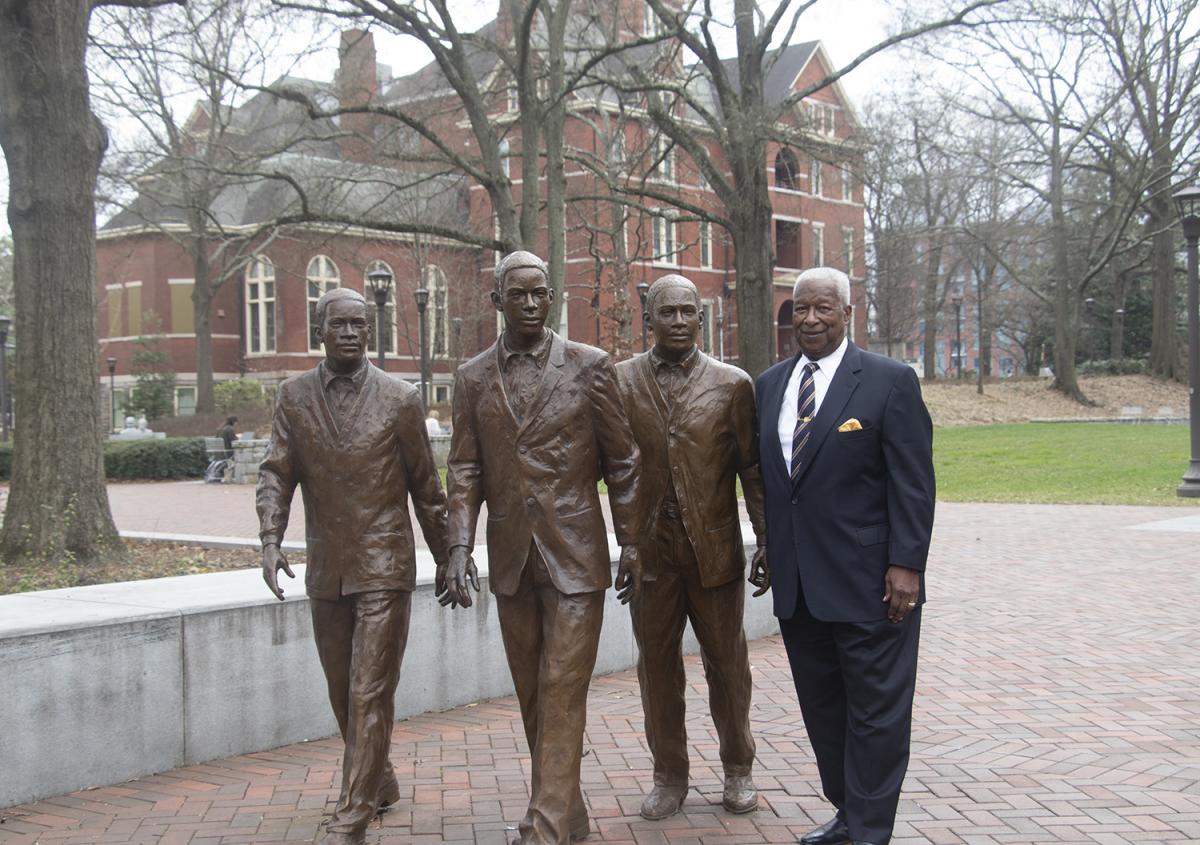 In 1965, Stanley landed a job washing airplanes at Lockheed Martin. The new job also gave him health and retirement benefits. After only nine months, he was promoted to a shipping and receiving clerk position. Working there made him realize he needed to head back to school to excel, so he returned to Morehouse.
While attending Morehouse, he was promoted to an engineering technician position. Lockheed Martin would use AE's John J. Harper Wind Tunnel for testing, which furthered his interest in aerospace. They did simulations and tested models like the C-141 Starlifter, the precursor to the C5 Galaxy aircraft.
After he graduated from Morehouse, he was promoted from engineering technician to structures engineer, where he calculated payloads on airplanes. This work motivated him to come to Tech to earn his master's, knowing he'd need an advanced degree to be upwardly mobile.
While on campus, Stanley juggled a full-time job, a family, and rigorous coursework but was determined to succeed. He became accustomed to studying alone and wasn't invited to study groups or dinner. "My lack of time on campus probably contributed to my relationships on campus. However, my advisor, Dr. Robert Lee Carlson, supported and helped me," the Atlanta native said.  Lockheed Martin also covered his tuition, which took a huge weight off his shoulders.
His graduation from Georgia Tech was his most memorable experience on campus. His parents, wife, and daughter were in the audience cheering him on.
"I recall my father saying, with tear-filled eyes: 'I remember when the only thing Blacks could do here was sweep the floor, and now my son has earned a graduate degree.'"
The Georgia Tech alumnus stayed at Lockheed Martin for the balance of his career and retired after 47 years. Today, he enjoys retirement, spending time with his family, and offering wisdom and encouragement to his grandson, who attends Tulane University.
Image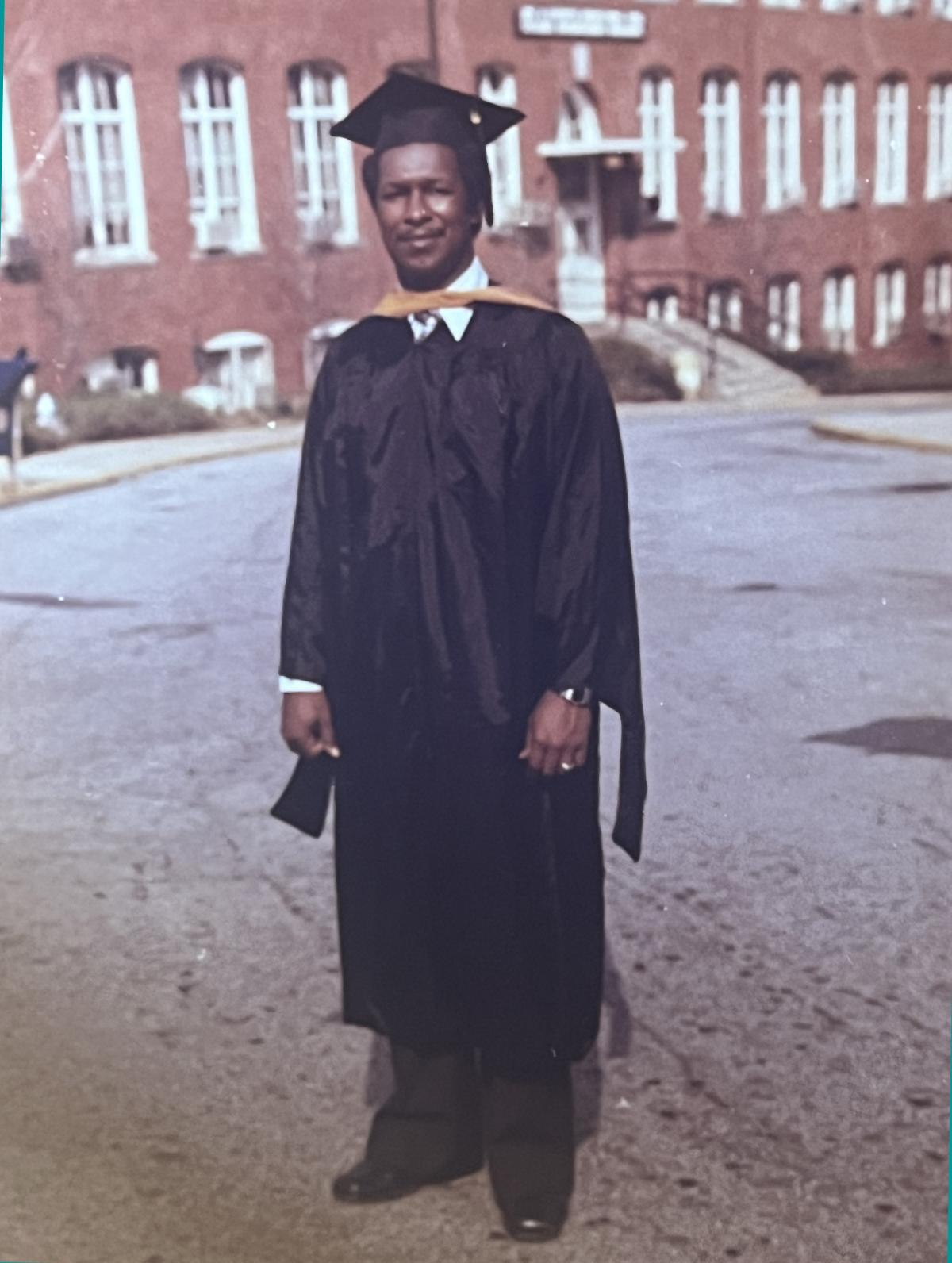 Archie M. Stanley (MSAE 1979)
"My hardships and failures groomed me for my ultimate success," Stanley said. "I advise students to work hard, focus, and stay the course."
Blank Space (small)
(text and background only visible when logged in)
Answering the Call and Accepting the Challenge
It wasn't until 1961 that the School of Aerospace Engineering established a Ph.D. program. Thirty years later, Air Force Captain Bryan Fortson became the first Black person to earn his doctorate. 
Fortson was born in Atlanta, but his family moved to Washington, D.C., when he was only nine months old.
After earning a bachelor's degree in materials engineering from the Massachusetts Institute of Technology, he joined the U.S. Air Force. He went on to earn a master's degree in mechanical engineering and another in management science from the University of Dayton.
While serving his country, Fortson received a call from the head of the Air Force Materials Lab, who said he was on the shortlist for a scholarship that would enable him to pursue a doctorate. Fortson asked how long he had to decide, and the leader said he'd hold the phone.
"Only one of the four finalists would receive the award, so I agreed on the spot, believing that someone else would receive it anyway," Fortson recalled.
Not long after, Fortson received the call that he was selected for the scholarship. Once he read the fine print, he realized it was for aerospace engineering. He was allowed to select the institution but needed to find one that worked well with his materials and mechanical engineering background. 
"I had to find a great aerospace program that matched my background and where I could possibly finish in three years. Georgia Tech was a perfect fit."
His research focused on the mechanical behavior of composite materials, specifically modeling crack lap shear specimens, and studying the behavior of that material during testing.
While at Georgia Tech, he worked with people from Turkey, China, and Egypt but never encountered a Black classmate. His greatest connections came in the classroom. As a commuter student focused on his studies, he couldn't socialize much. However, he was grateful to his advisor, Professor Erian Armanios, whose mentorship made all the difference in his success.
"It was a privilege to work under him," Fortson said.
After he completed his doctoral degree, he continued in the U.S. Air Force in executive and management positions, and he never went back to bench science. He served in the Air Force for 22 years and retired as a lieutenant colonel.  
Currently, he is the director of the Project Management Office at the National Registry of Emergency Medical Technicians and resides in Columbus, Ohio.  
Image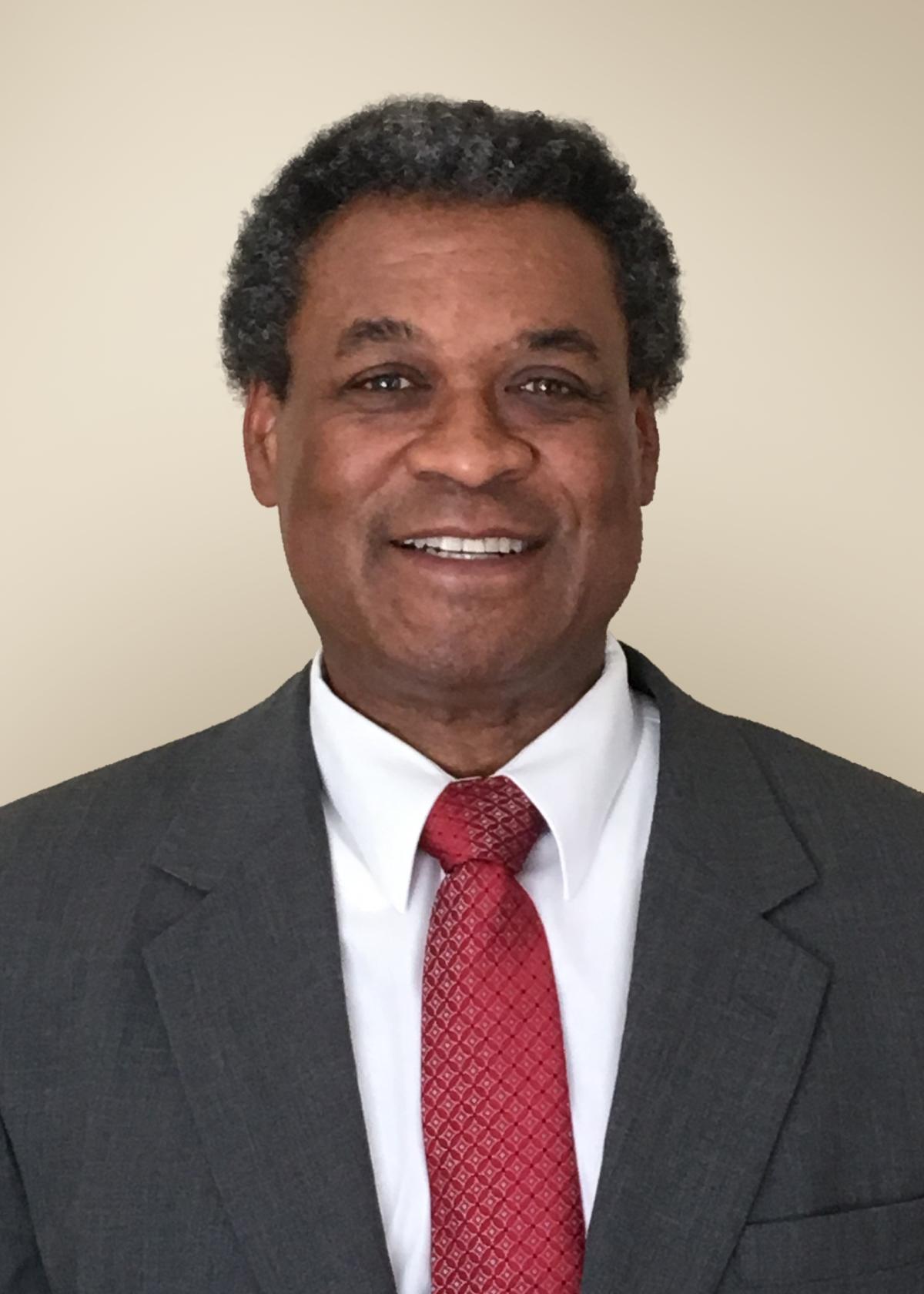 Bryan Fortson (Ph.D. AE 1991)
"I had to find a great aerospace program that matched my background and where I could possibly finish in three years. Georgia Tech was a perfect fit."
Bryan Fortson, (Ph.D. AE)
Blank Space (large)
(text and background only visible when logged in)